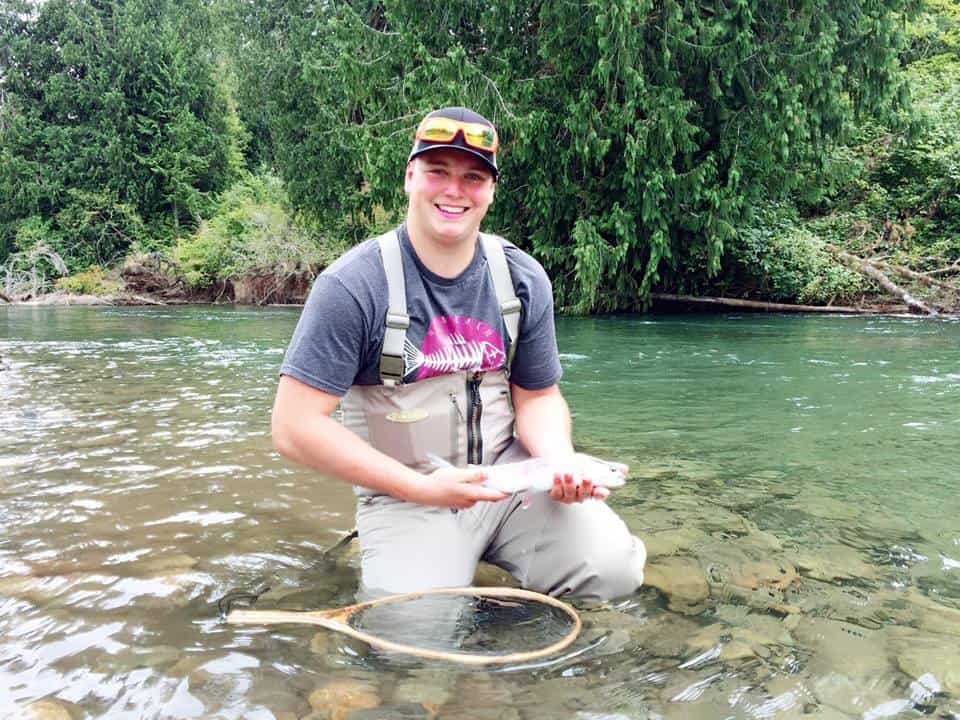 Let's kick this article off right away by saying that the Skagit River is now on my top 10 list.
If you're an angler who loves the challenge of catching wild rainbows by spinning lures, skating dries, or chucking big meaty streamers for bull trout and large rainbows then this river should be on your list as well, you won't regret it.
The Skagit River was discovered in the year of 1887 by Sir Clive Phillips-Wolley, who left Victoria to seek adventure by hiring guides and packers to take him through the Hope Mountains.  After years of BC residents fishing this gem it became a fishery which was becoming more and more popular to anglers. In 1946 the trout limit was 15 day limit or 25lb, plus 1 fish and three days possession. These regulations would change every few years by lowering the trout limits more and more due to the fish populations decreasing due to over fishing.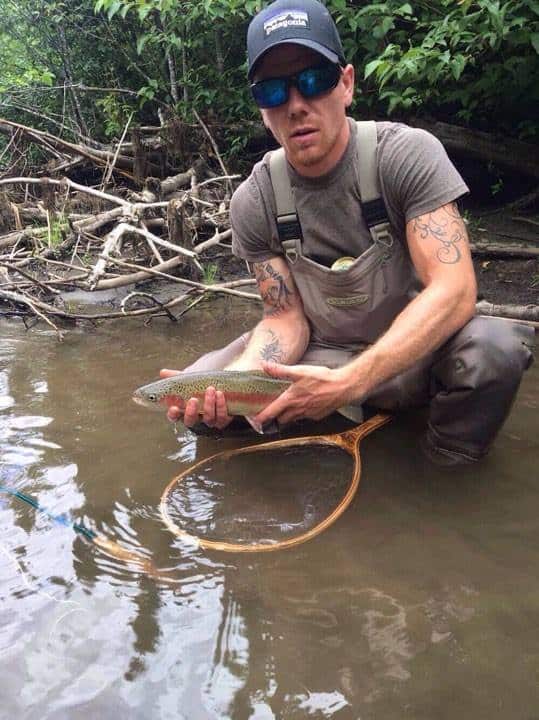 In the early 1990's the Skagit River became a catch and release fishery only. This helped bring the fish populations from 2400 fish surveyed at 8 inches to now fish being in the 12inch range or greater and populations increased by over 200% since 1983.
Knowing this information which can be found in Art Lingrens book "Famous British Columbia Fly Fishing Waters" which you can not only find The Skagit River in but also many other great fisheries as well.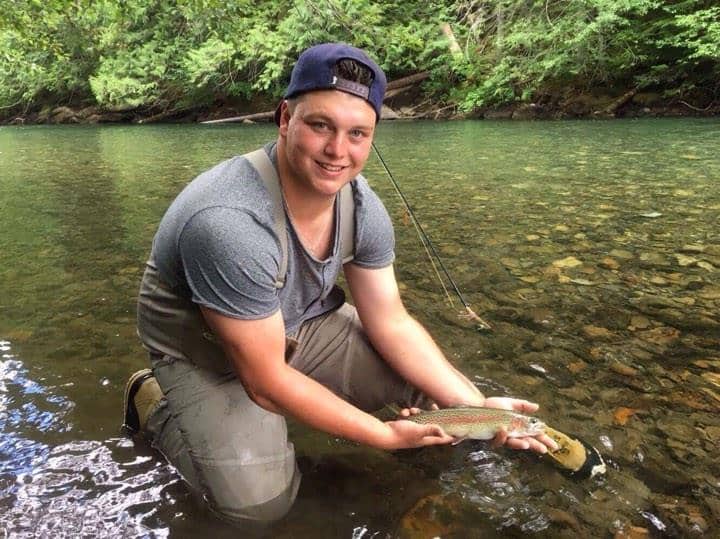 Having planned this trip for a few weeks and looking up info all over the Internet which only offered a few hints and tips, Emmett and I came to the conclusion to just wing it, and that's exactly what we did. Packed the car Thursday night and hit the road Friday morning July 21, 2017. Not having a clue what's in store, I got some info from a friend who gave me a small hint to turnoff at and here we are going in blind, but our adrenaline for fishing and adventure was sky high.
We drove the road for 40 mins until we found our camp, set up and we were on the river. Sighting fish and finding what the bug life was going to consist of we found our match and size, now it was game on and was exactly that. The first hour and a half we landed some beautiful wild Skagit River rainbows measuring from 12-18 inches. Emmett and I both looked at one another and said this trip is going to be epic and we will be back again, and the trip hasn't even started yet.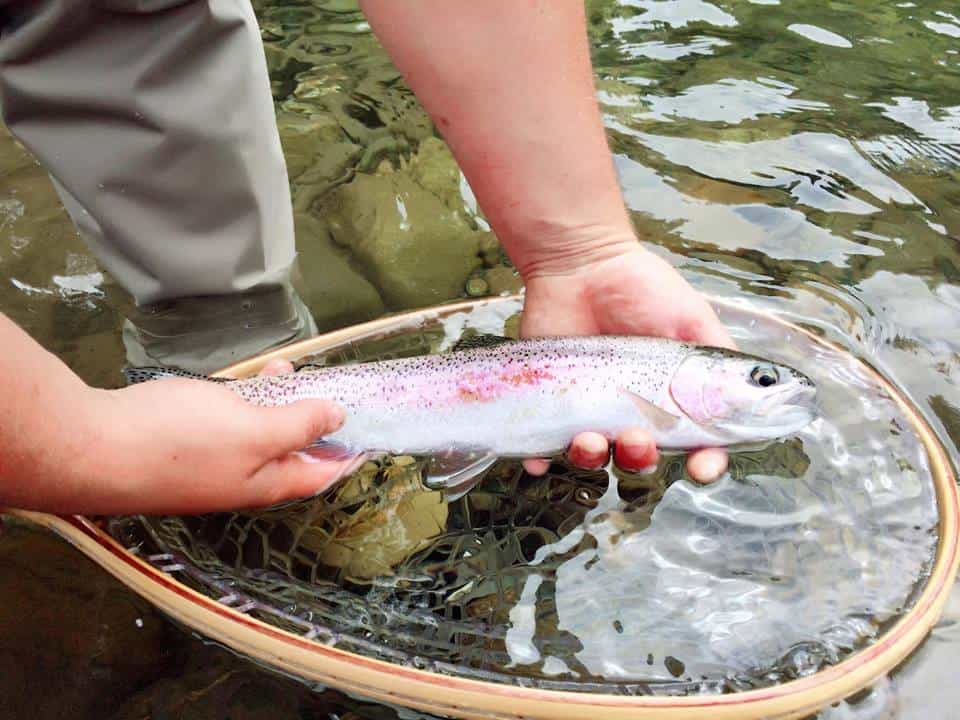 Day 2 consisted of a small hangover from the night before and a hardy breakfast to start the day off strong. We learned from the previous day that accessing the river from the day use areas was no good for us and we managed to find River access through the bush where the river wouldn't be so over fished, and we were right. Reaching areas that held fish in large numbers in deep gin clear pools. I must say the water was so clear in a few areas it was almost surreal. The structure of the river was remarkable, winding bends and cut banks drew us in and kept us busy for hours on end. We always wanted to know what was around the next bend, but who doesn't, right!
The willows and dead fall hanging over the river from the shoreline created lots cover and became a challenge to hook into some gorgeous trout but did become quite rewarding in some areas. Large boulders were also creating nice pockets for fish in the middle of the river to hold in.
Day 3 we woke much more rested then the night prior, Emmett and myself came up with a plan to pack the car and hit the river on our way out, fishing areas for no more than 2 hours, this gave us enough time to be back in the lower by dinner.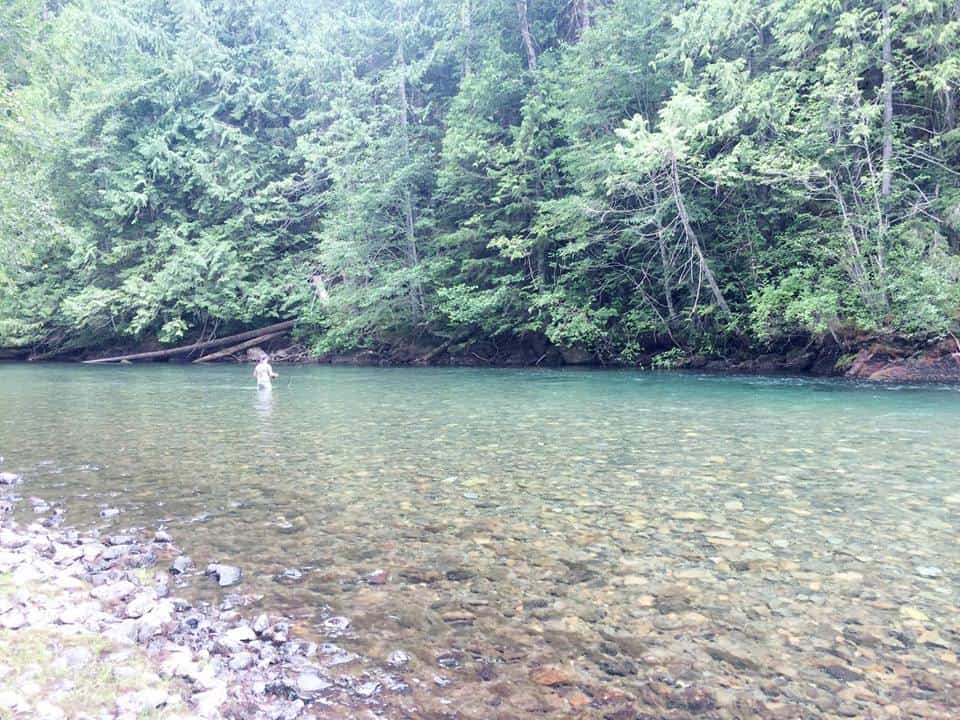 I must say, after this great adventure and only a couple hours from where I reside in the lower mainland, I will be back full force again and make many more trips in the years to come.
I have yet to see such a river which offers so many challenges but great ones at that, from wading chest deep to ankle high, the fish were in many areas, areas which most people would wade through or not think fish would hold in. There were also pools and tail outs on runs that were also a challenge to access. If you have a wading staff I would suggest bringing one just to be on the safe side, this will help you access many more areas on the river that might be a challenge to wade to alone.
There is one thing which I haven't covered yet, the Mosquito's. Make sure to bring bug spray, we unfortunately we not allowed to have any fires due to the provincial wide fire ban but we managed them by bathing in some deep woods repellant and wearing sweaters and pants after dark.
Written by : Andrew Watson