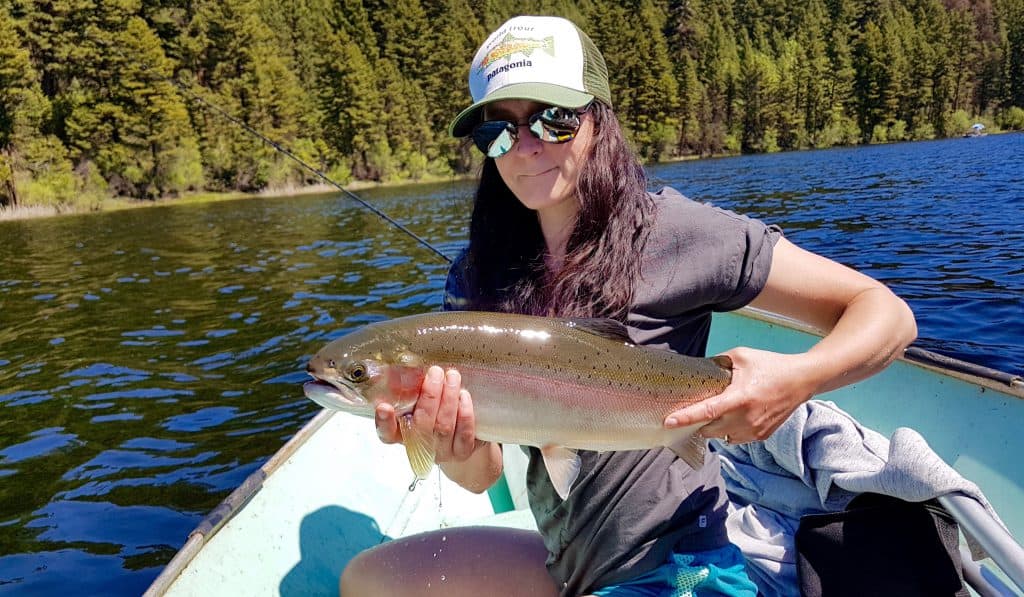 Summer is a time where lake fishing slows down due to the decreasing bug hatches. This does not mean that fish cannot be caught. Fish push down into deeper water during the hot hours of the day and re-emerge in the shallows as the sun sets and well into the dark hours.
As lake fishing slows down, river fishing is just getting exciting. The mayflies begin to hatch at all times of the day in many different color and sizes. The caddis flies swarm the river banks and trout rise to them dancing on the streams surface. Later in the summer months terrestrials fall into the water and fish are keyed in on them. Big splashes and vicious takes on the surface make the fly fishing hobby into an addiction.
Here are some key flies for the lakes and rivers:
1 Dragonfly nymphs. Dragonfly nymphs inhabit the lake bottoms for several years, and this is why they are a key source of food for trout. Dragonfly nymphs provide the trout with a large meal, a meal easily accessible and attainable. One Dragonfly could have the nutritional equivalent of 20 chironomids.
2 Leeches just like dragonfly nymphs are available all year long. Leeches are large sources of protein for trout and move slow. Easily accessible food sources ensure trout ingest more calories than they expended on gathering the food.
3 Boobies and blobs. These are attractor patterns that originated in the U.K. These patterns tend to be very bright and obnoxious. They are fished on a very fast full sinking line and stripped erratically on the bottom of the lake at various depths. Effective on days where nothing seems to work.
4 Mayflies and Caddisflies. Mayflies emerge before the caddis. Ranging from size 20 blue-winged olives to size 10 green and brown drakes. Mayflies appear as little sailboats that float downstream. The key is to best match your fly to the appearance of the naturals on the water. Caddis appear around mid June and continue well into November. Most Caddis are tied with deer hair in many shapes and sizes. Common Caddis imitations are the elk hair Caddis, Tom thumbs and humpty flies.
5 These are the grasshoppers, beetles, ants and any bug that are normally found on land. Foam patterns such as the California blonde, fat albert and yummy mummy grasshoppers work amazingly well. Foam allows for a high riding fly in the water and when the fish attack your fly…it's nothing short of awesome.
Article by : Robert Bautista