Ice fishing for Kokanee is a really fun and an effective way to catch these silver chrome bullets. However, as many Kokanee ice anglers have come to learn, ice fishing Kokanee we can experience days with fast and furious action to very slow day of fishing. Let's face it, these moody fish can be extra fickle in their selection of your presentation, which makes them a challenge to catch. This is what keeps anglers intrigued to keep coming back to pursue Kokanee through the ice time and time again.
On one of our recent Kokanee ice fishing trips a cold front moved and the weather turned from a balmy 2 degrees Celsius to -21 overnight. We went from a day filled with easy limits to the next day the fish didn't want anything to do with us. We would watch a school of fish move in on the sonar, check out our presentation and then disappear! For the first couple of hours we took this as a challenge and kept changing out our presentations. After about 4 hours of fishing and no fish on the ice it started to feel like we were going to go home empty handed.
We continued to make minor adjustments to our presentations and BAM! Fish on! Once the first fish hit the ice the feeling of relief set in. A few minutes later, we started to land fish consistently. We found the winning formula! There were 7 other tents around us and we were the only ones catching fish; so what did we do that made the difference? Here are a few tips and techniques that we discovered that helped us catch our limit of Kokanee during a tough bite!
Smaller Profile Tungsten Jigs: We typically use size 4-6 Glow Hooks or smaller jigging spoons when ice fishing Kokanee. However, during the tough bite the Kokanee tend to want a smaller profile jig. Using a glow Tungsten Jig such as the VMC Tungsten Tubby Jig in a 1/16-ounce size is a perfect chose. Due to the jig being Tungsten, which is much heavier than lead, it allows you to sense the most subtle bite. You also do not have to use any added split shots on your leader between the jig and flasher. There were many of times that the Kokanee would just mouth the bait and then let go before we could set the hook. The smaller tungsten jig allowed us to sense the bite and get a good hook set due to its weight.
Sharpen Your Hooks: Kokanee bites under the ice are very subtle and learning when and how to set the hook is part of the process. By sharpening your hooks with a hook sharpener like the Work Sharp Guided Field Sharpener will increase your hook up ration immensely! You want the point of your hook to be able to scratch your fingernail when you run it over top of it with no pressure! If I find the hot lure that is working, I will sharpen the hook after every 2 fish caught. Trust me, it makes a big difference on those subtle bites.
Slow Down the Jigging & Let it Sit: Once we saw the schools of fish move in on the sonar we would go from our typical jigging motion to a shorter less aggressive jigging. We would jig three times and then stop and let the bait sit for 4 to 5 seconds, then pull up slowly about 15 to 20 inches. We found that when we are jigging the fish were swimming around our presentation a bit too timid to strike, but when we let it sit for a few seconds and then slowly pull back up it would trigger the fish to strike. This is similar to getting a kitten to chase a piece of string.
No Fish on Showing on the Sonar? Come up Higher: With today's technology of ice fishing sonars we now have a pretty good view of what's going on in the underwater world. Regardless of what type of sonar you have, they all have a sonar cone. This means that the deeper the fish are the easier they will show up on the screen. However, when the fish are cruising the upper 15 feet of the water column they pretty much have to swim directly underneath the sonar transducer to mark on the screen. So if there are no fish marking on the sonar, it could mean that they are literally right below your feet!
Tick'em Off With Scent: We under estimate how sensitive Kokanee are to scent. Switching to irritant scents such as Pro-Cure Garlic and Anise during a slow bite will pay off dividends!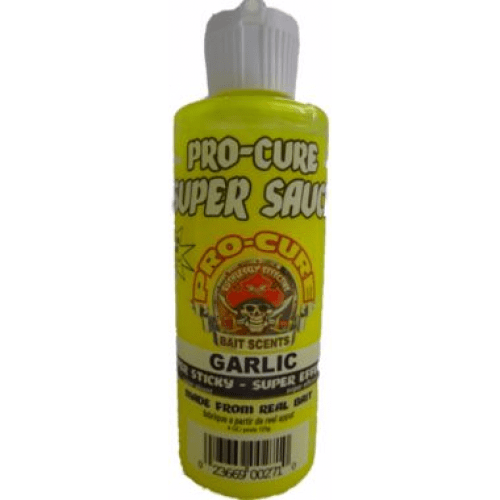 Relax! It's Fishing: This may sound cliché, but it's just fishing so relax. If the bite is slow, so what! You're fishing instead of being at work. By keeping relaxed and not taking the slow day of fishing too seriously it'll give you the energy and attitude to continue to try new things and enjoy yourself. Most of the time perseverance will pay off by either finding the right pattern that catches fish or at least you can walkaway knowing you gave it your all. I think these days we all see way too many anglers get frustrated after a few hours of slow fishing and just give up and go home. The anglers that manage to remain calm and enjoy themselves are usually the same anglers that pull more fish onto the ice and bring these delicious Kokanee home for the table.