Ingredients
1 Cedar Plank
1 Trout Fillet
¼ cup real maple syrup
1 Tablespoon Soya Sauce
½ Teaspoon of Garlic Powder
Salt & Pepper
Teaspoon of Harrods Cookhouse Lemon Dill Fish Seasoning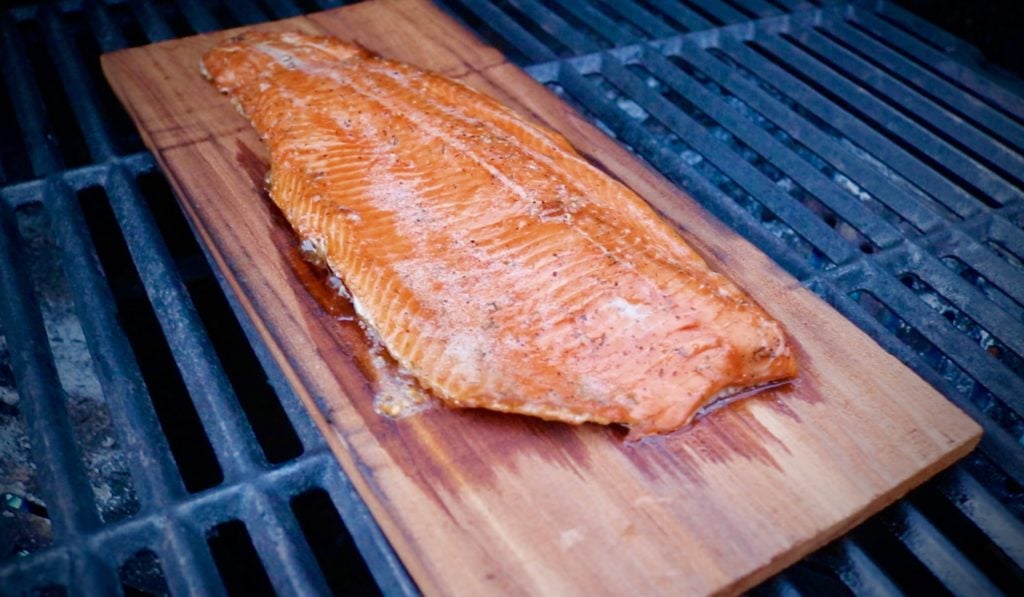 Directions:
Soak Cedar Plank in water for 2 to 4 hours, the longer the better. Sharpen knife to slice the back of the trout fillet to allow for the cedar plank flavor to absorb into the fish. Season trout fillet with salt, pepper and Harrods Cookhouse Lemon & Dill Fish Seasoning.
In a measuring cup, combine maple syrup, soya sauce and garlic powder. Generously brush the fillet
with the maple syrup glaze ensuring the fillet is well coated, let sit for 10 minutes.
Preheat BBQ Grill to 375.
Remove cedar plank from the water and place trout fillet on the plank.
Place the plank onto the grill over INDIRECT heat and close the BBQ lid.
It's a good idea to have a water bottle ready just in case plank starts on fire.
Check to see if the Trout fillet is done by using a fork, meat should easily flake apart.
Serve with your favorite side and enjoy!