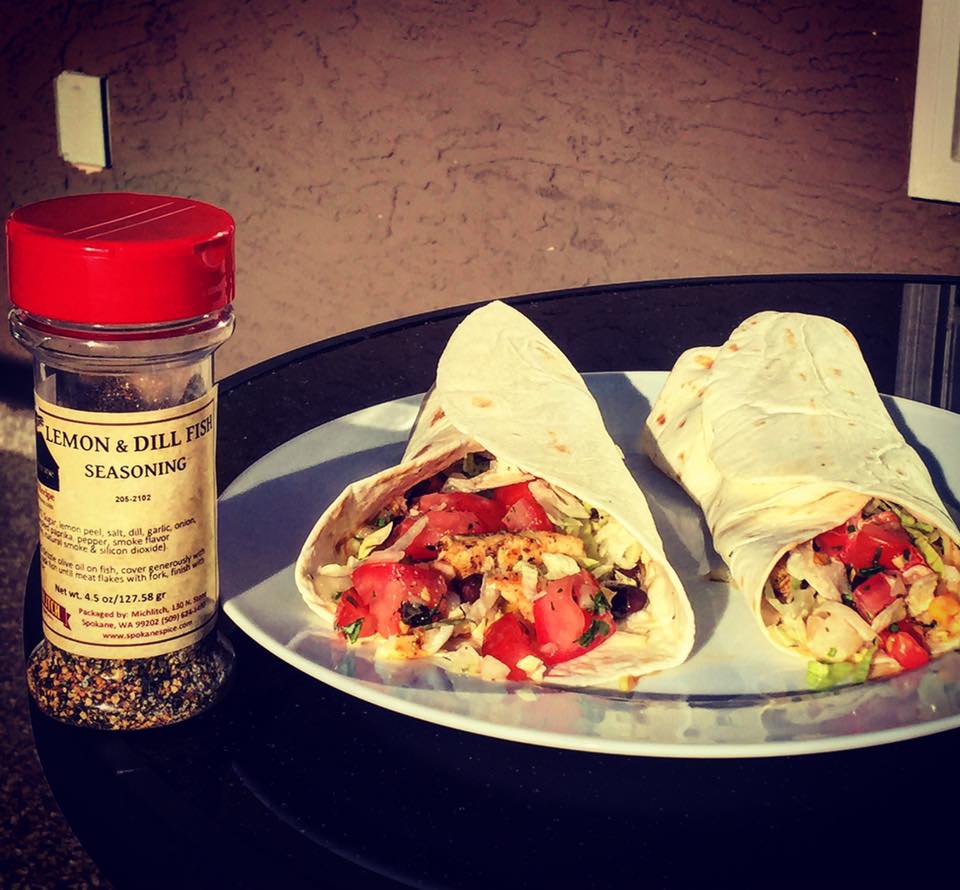 Mondo Baja Walleye or Perch Fish Tacos
Ingredients:
1 Cup of Pico De Callo or Fresh Salsa
1 Cup Shredded Iceberg Lettuce
½ can Black Beans
½ Corn
Corn or Flour Tortillas
4 fillets of Walleye
Cajun or Blackening Spice
Harrod's Cookhouse Lemon & Dill Fish Seasoning 
4 Tbsp Mayonnaise
Chipotle Hot Sauce
1 Tbsp. Lemon Juice
Olive Oil
Directions:
Combine corn & beans into small bowl
Chop fish fillets into small strips. Then in a bowl add the fish, a small amount of olive oil, Cajun Spice & Harrod's Cookhouse Lemon & Dill Fish Seasoning. Stir the mixture until the are coated.
In a separate bowl take 4 tablespoons of Mayonnaise and add lemon juice, Chipotle Hot Sauce & Harrod's Cookhouse Lemon & Dill Spice to taste.
In a hot pan, sauté the fish until blackened. Add a touch of lemon juice near the end for flavor.
Heat Tortillas in hot pan or microwave
When fish is done: combine fish, beans & corn, lettuce and pico de callo onto Tortillas; finish by drizzling chipotle mayo over top.
Fold & enjoy!!