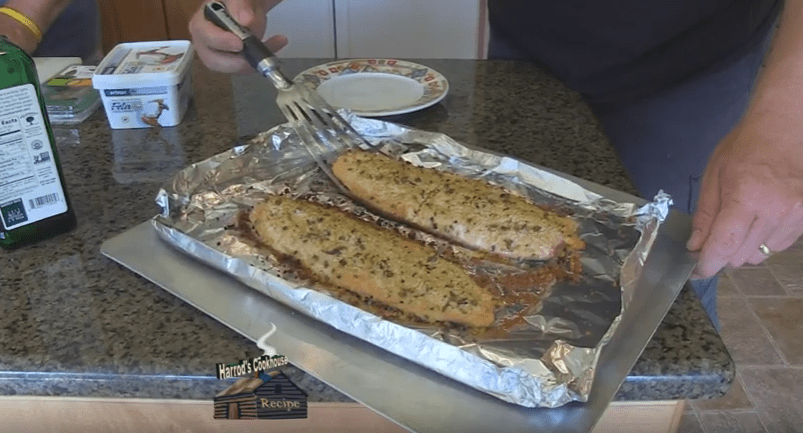 Ingredients:
2 Trout or Kokanee fillets
6 Tbsp of Harrod's Cookhouse Parmesan Fish Seasoning or…. 
2 Tbsp Michlitch's Lemonyest Rub
1 Tbsp garlic salt
½ cup Parmesan cheese
Directions:
Place fillets on an aluminum foil tray which will set on the BBQ. Sprinkle fillets with Michlitch's Lemonyest Rub and garlic salt. Cover with parmesan cheese. Cook for 10-15 minutes on BBQ or until just able to flake the fish; do not overcook! Put alder wood chips on an aluminum tray and place on propane BBQ to add smoke flavor. Alternatively, cook fish over alder wood coals for outstanding smoked fish flavor! Any red meat fish will taste great with this recipe.
This recipe is courteous of Harrod's Cookhouse Field to Table