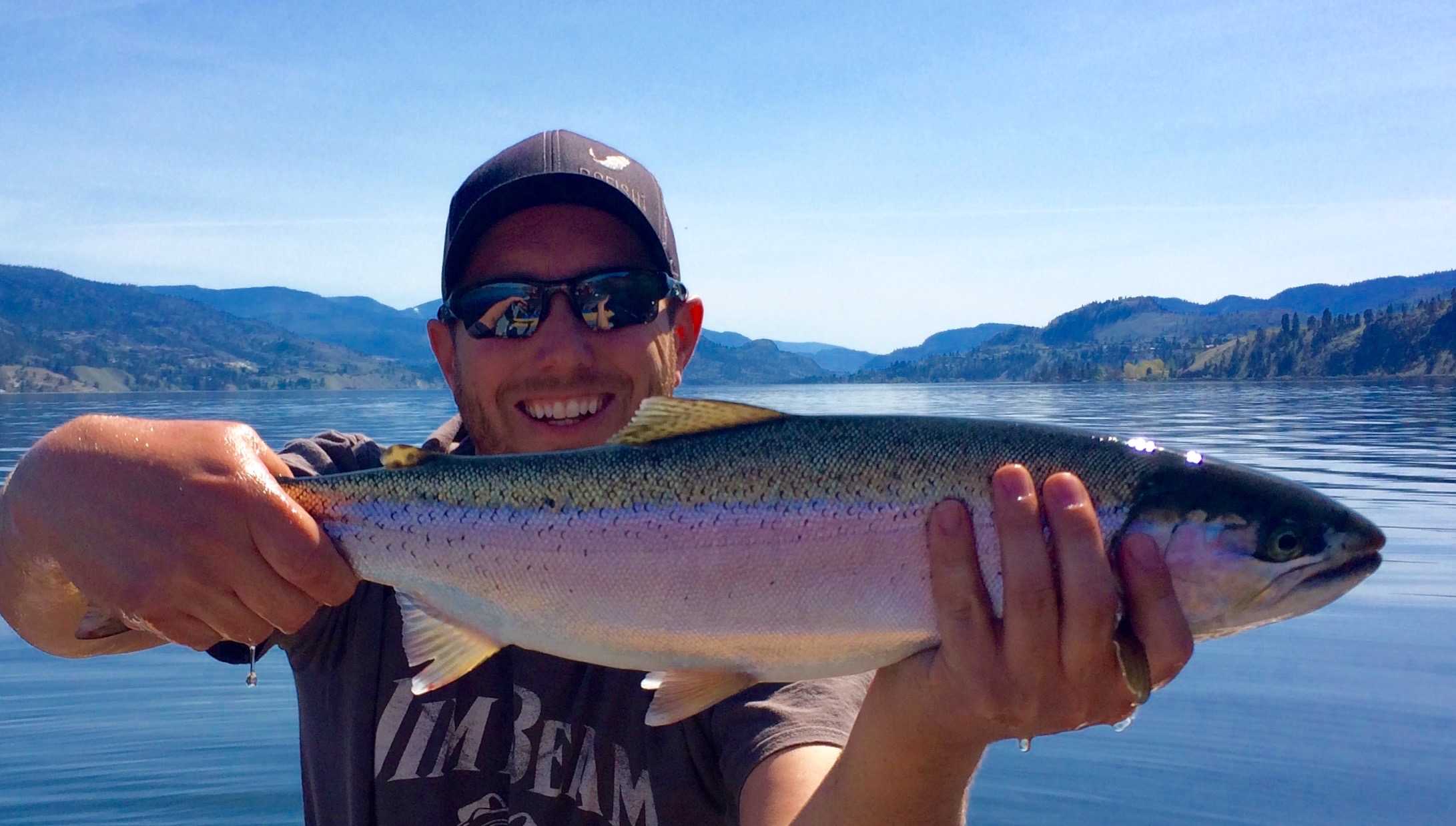 In the mid to late summer when the lakes have a strong thermocline established the Kokanee will stack up in this zone. This tight schooling effect makes Kokanee an easy target for large trout to forage on.
One effective trolling method is to troll 4-inch plugs below the school of fish. This will mimic an injured Kokanee that is appetizing for a hungry trout looking for an easy meal. Mark the schools of Kokanee and then troll anywhere 10 to 20 feet below them.
Ideal trolling speeds range from 2.0mph to 2.8mph when using this method. It's a good idea to keep an eye on the sonar for large fish arches below the schools of fish as these are trout feeding. It's best to run your presentation at the same depths as these large fish. Using lure colours in blue and white, purple and white, dark green and white produce well in the summer. Once mid September approaches try using red and orange colours as this will look mimic a spawning Kokanee.
We have caught some of our biggest Rainbows by using this method and we are sure it will work for you too!