Throughout my fishing career I've had the privileged to mentor and teach many anglers on the basics of fishing and the necessities for a successful day out on the water. One topic that keeps coming up that I believe is still overlooked by too many anglers is the need for a respectable sonar unit.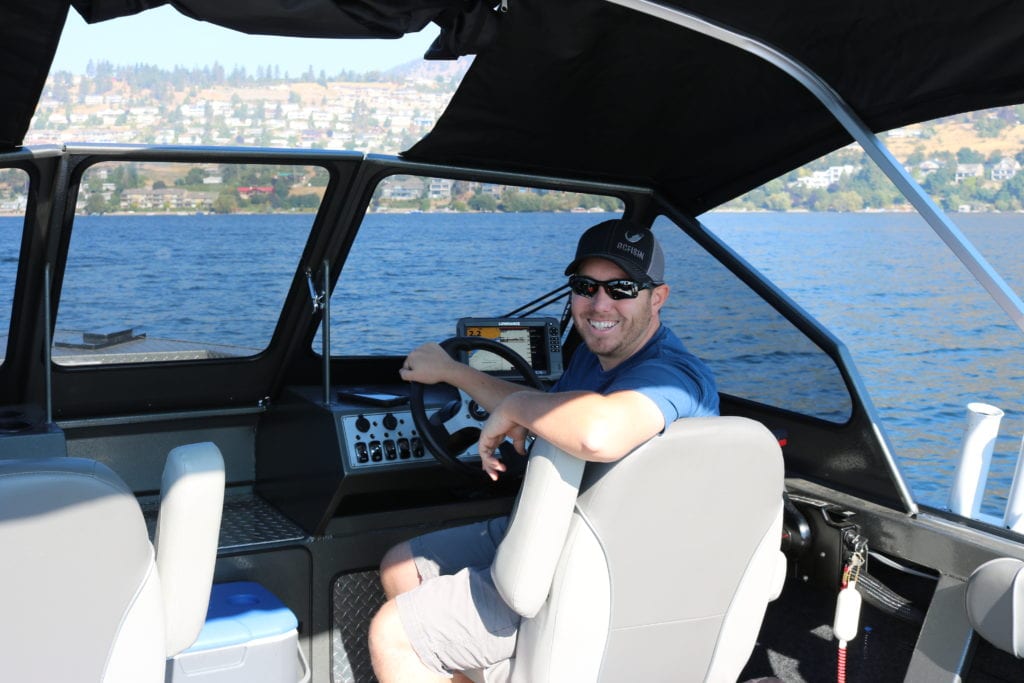 A sonar unit provides an angler with a view of the underwater world, which aids in our pursuit in a catch of a lifetime. You wouldn't go hunting without a pair of binoculars, so why would you go fishing without a sonar unit? It still makes me laugh when some people say using a fish finder is cheating and isn't fair, but yet these same people are the ones at the boat launch asking successful anglers "what are you using to catch all those fish?" There's no doubt that a sonar unit allows an angler to locate fish. That being said, the angler still has to offer the right presentation for the fish to strike. Knowing how to correctly utilize the functions on your sonar and then interpreting that information to apply to your fishing presentation is key. It can make the difference from a multiple fish day to a frustrating day of just marking fish on the screen with no action.
Over the past five years sonar units have become so advanced to the point they can be somewhat intimating when trying to select the right one that fits your needs and budget. The goods news is that with today's technology an angler can obtain decent sonar that is equipped with the essential features needed for $200 to $400.
In my opinion, when selecting a Fish Finder there are a few features that are must haves!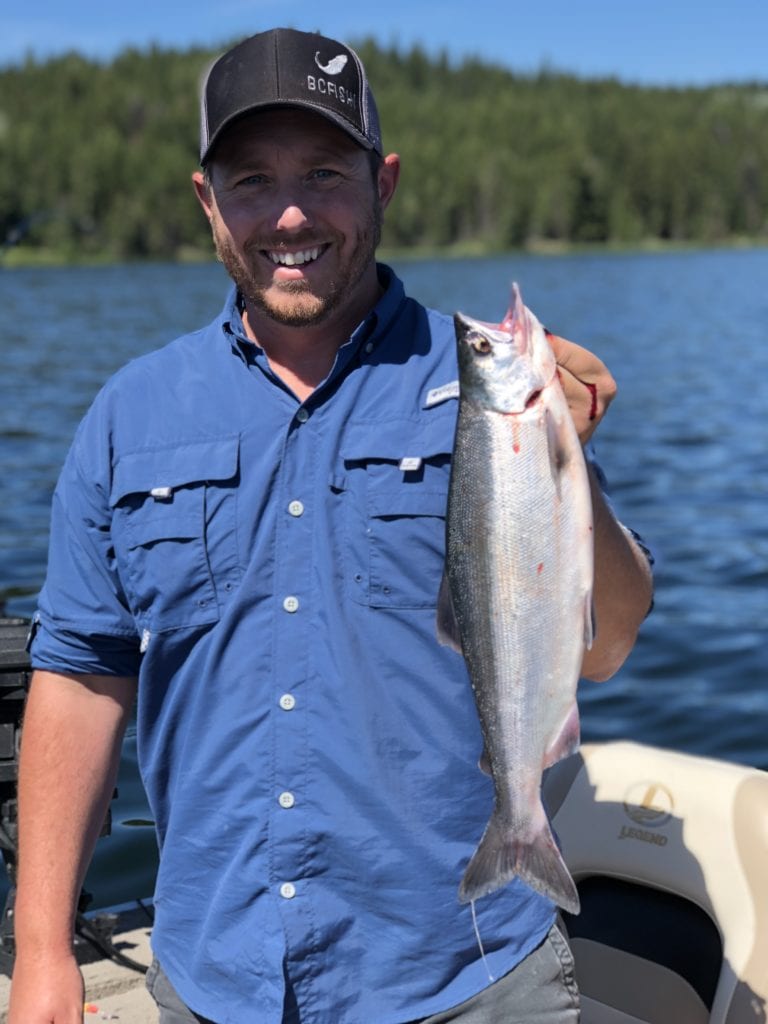 Water Temperature Reading
This is pretty much a staple feature in all sonars but it is a must. Regardless if you are trolling a big body of water or fly fishing a smaller lake knowing the surface temperature is important. Using the water temperature allows me to target the area in the lake that a bug hatch is most likely to occur, locating cooler water temps that tend to hold fish or helping me determine the depths in which I need to be fishing.
Sonar Frequencies
Selecting a unit with a dual frequency transducer will provide you with options for fishing different depths. Most sonar transducers provide 2 basic options, a low and high frequency. The frequency levels are in direct relation to the cone angle that the sonar will produce. The higher the frequencies such as 200kHz provides a narrower cone with sharp detail which works best in shallow waters, where as a 83kHz frequency produces a wider cone that will penetrate deeper water without diminishing the sensitivity. The higher frequency the sonar transducer is it'll put out more sonar waves that will provide additional details. Excellent for locating bait balls, insect hatches and schools of fish within the upper 100 feet of water. Having the 2 options of frequencies allows me to use the same sonar unit for shallow or deep-water fishing.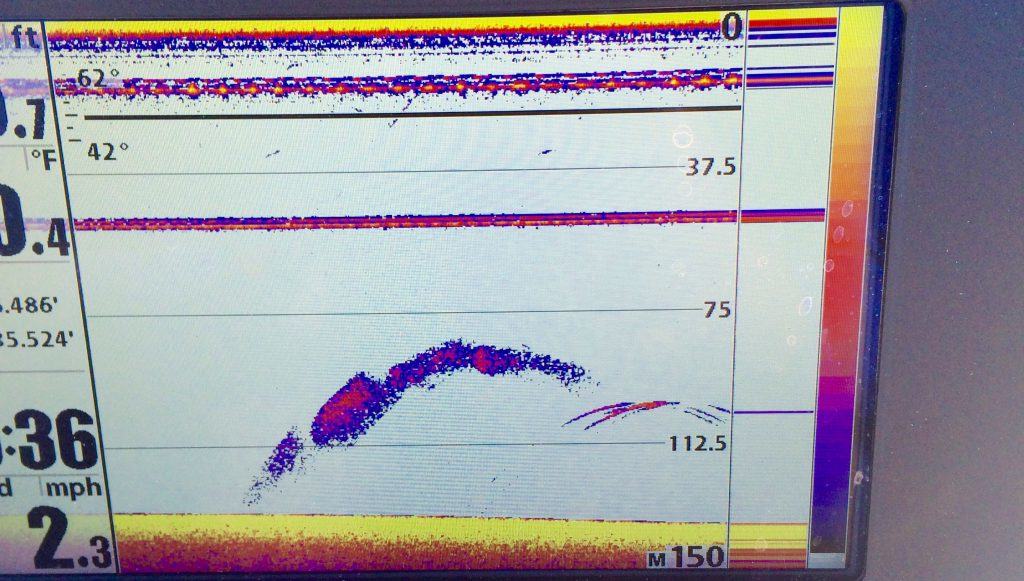 Colour or Black & White Screens
If it works within your budget go with colour! Not only do coloured screens provide greater detail compared to numerous shades of grey but they make it much easier to see the screen in bright light. The colours allow me to interpret different density of fish arches. By using different colours for varying intensity of returns, big fish will be seen as a different colour than smaller ones. Black and white sonar units don't provide this important fine detail. I also use this feature to identify fish with elongated air bladders such as Kokanee, Sockeye or Lake Trout as their air bladders will ping back at a greater colour density.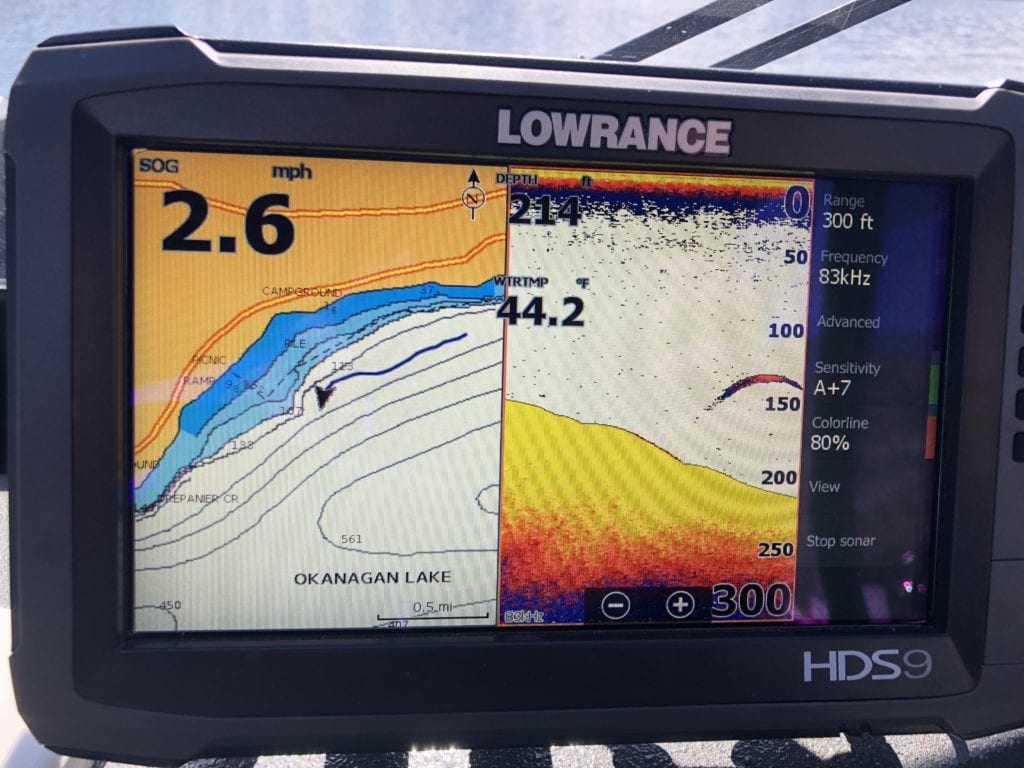 GPS & Chart Plotters
From a safety stand point a sonar unit equipped with some sort of lake map such as navionics provides me with much peace of mind. With the detailed lake information I will not unexpectedly run my boat into shallow water or hidden submerged islands when fishing larger water bodies. Knowing my trolling speed and the lake contours also increases my fishing odds immensely! I'll use the waypoint option on my GPS to mark holding fish, structure and other hotspots that I can return to at any given point.
Having a good versatile sonar on my boat has benefited me enormously over the years. Regardless if I'm fly fishing and I need to know the depths and drop off shoals for chironomid fishing or if I'm trolling the big freshwater lakes my sonar is a fundamental tool. I have learnt so much about fish behaviours and how they react to their environment by paying attention to my sonar screen. I then interpret this info to stack the odds in my favour for a good day of fishing.