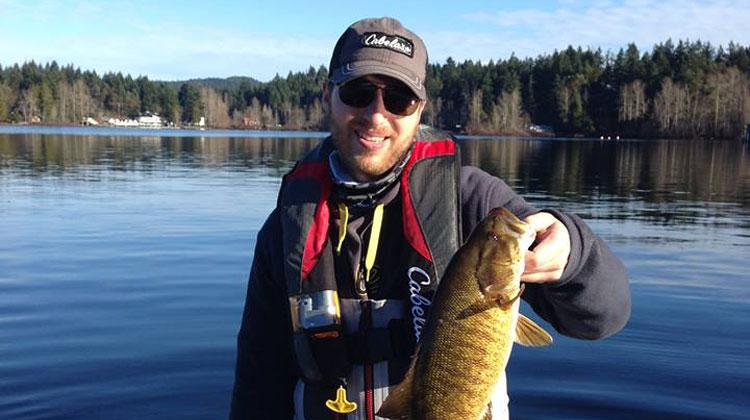 The spring bass season can be one of the most challenging but yet action packed times to target smallmouth bass! As the water starts to warm up the bass start to become more active as they prepare for their spring spawn. Depending on the conditions the fish can be either active and hit fast moving baits or they can be somewhat dormant and they won't chase anything. On the slower days one of the best versatile baits you can use is a Hula Grub with a Football Jig! This presentation is a finesse but yet a power technique that will for sure help increase the bite on the slower days.
This bait can be fished a few different ways but the primary method is by slowly retrieving the bait so it keeps contact with the hard bottom. Keys areas such as gravel points where the bass will start to move up during their pre-spawn is a good place to use this method. Since the bass tend to feed downwards in the spring this presentation will mimic a natural forage that the bass won't be able to turn down. The reason you want to use a football jig is so that the jig rolls along the bottom making the tail of the bait flutter. Maintaining bottom contact is vital so it's important to use a heavy enough jig that you can effectively retrieve the bait. It's a good idea to have 1/4 to 3/4 ounce jig heads in your tackle.
When targeting a certain area you will want to cast beyond your mark and retrieve it back through your target. This way the fish doesn't get scared off by your bait hitting the water. Using a bait casting rod 7′ medium heavy and reel 6:4:1 Ratio will allow you to make those long casts to effectively target the fish. The ideal line to use is a 12-15lbs fluorocarbon because it's abrasion resistant, it has little to no stretch, and it's pretty much invisible under the water so the fish won't be spooked by it.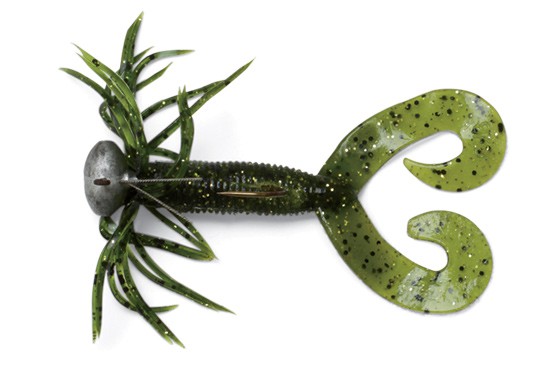 The best soft plastic bait to use for this method is a  Gary Yamamoto Hula Grub. Simply slide the soft plastic all the way through the hook of the jig until it is snug against the jig head. One great tip to help encourage the bass to bite is to tip the tail of the grub with scent such as garlic. The little bit of scent will encourage the bass to suck in and hold the bait for a longer period of time so you can get a good hook set.
So on the slower spring days of bass fishing try out this method. Spring bass fishing with the Hula Grub Jig will help put more fish into your boat!
Tight lines! 
Matt Benson