Here's an easy recipe for Smoked Kokanee & Trout. This recipe can be used in any smoker. This dry brine recipe is sure to please everyone!
Recipe: 
Kokanee or Trout Fillets 

Dry Brine mixture ratio: 6 cups brown sugar, 3/4 cup kosher salt. 

Seasonings: Harrod's Cookhouse Lemon Dill Fish Seasoning, Black Pepper, Garlic Powder, Chili Flakes for some heat (optional)

1/2 Cup Maple Syrup

Wood: Alder Wood
Instructions:
Mix the sugar & salt in a bowl. Rub the dry brine all over the fish. Place the fish in a container making sure the fish is totally surrounded and covered in the dry brine. Place in the fridge overnight (8-12 hours).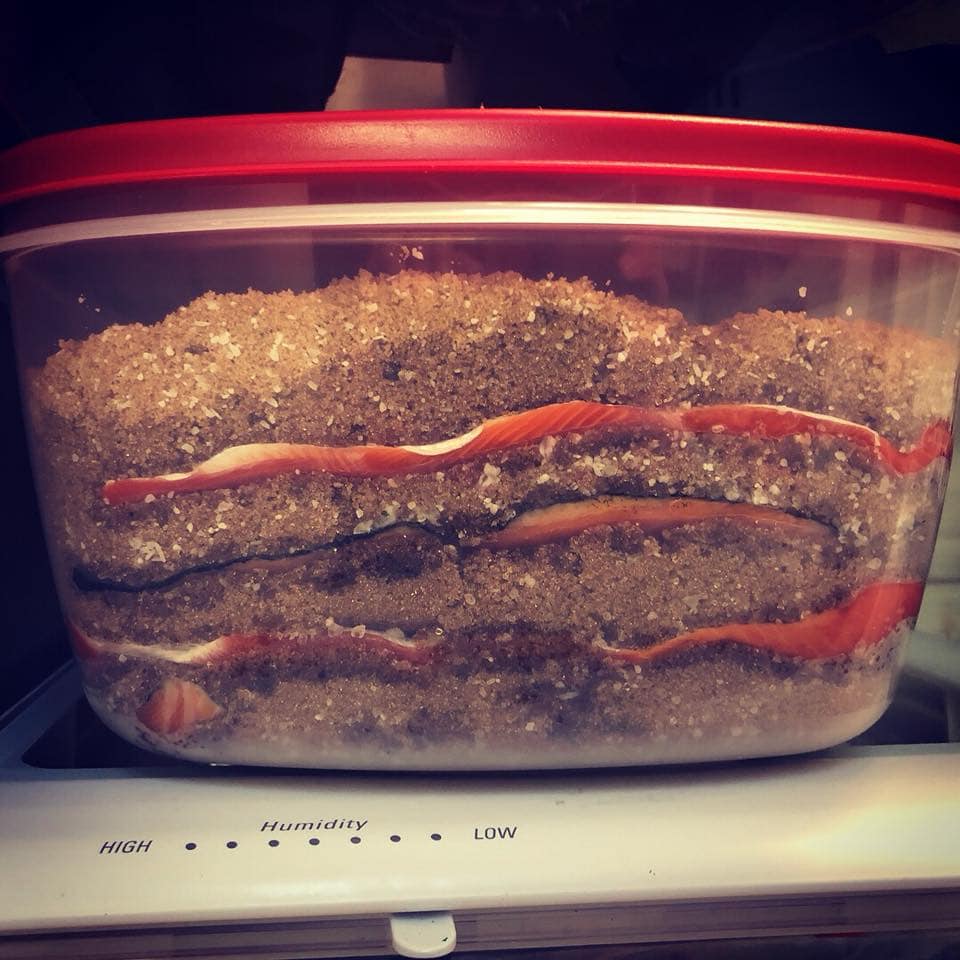 Rinse the fish thoroughly and place in a cool dry place of 2 hours to allow a pellicle to form on the outside of the fish. A fan can be used to speed up the process. Generously sprinkle fillets with seasonings before going into the smoker.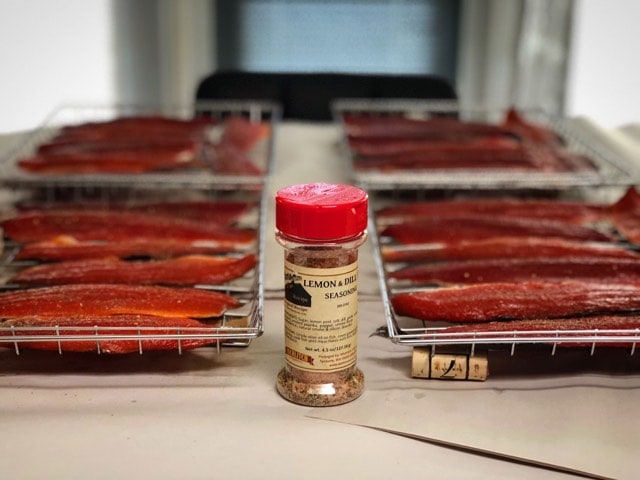 Smoke for 5 hours at gradually increasing temperature, starting at 120F and increasing it 20F every hour. Leave it at 180F for the final 2 hours of smoking. The fish needs to have a minimum internal temperature of 140F. I prefer only adding the smoke for the first 3 hours so the smoke taste doesn't overwhelm the fish, but this is up to your personal preference!
During the last hour of smoking; brush each fillet with maple syrup. (You can also use honey, Sweet Thai Chili Sauce, Teriyaki Sauce, etc)
Enjoy!