One challenge that a lot of anglers and boaters share is the ability to effectively secure our electronics from theft on our boats. For a lot of us we will usually park our boats within eyesight so we avoid our items from being stolen. As we can all appreciate good electronics are investments and we want to protect them.
Removing our sonars each time we transport or leave our boats unattended isn't the most ideal option. Let's face it, good electronics aren't really made to be easily disconnected and reconnected each time. In fact, doing this can lead to excessive wear and damage.
Here's the good news! There is now a product on the market that helps solve this challenge. The company Durasafe offers a locking system called E-Lock. The E-Lock is designed to secure your electronics on your boat and protect them from theft.
The system is very quick and easy to install. The E-Lock replaces the tension knobs on the side of the sonar bracket that holds the sonar screen. Once the E-Lock is installed the sonar cannot be removed without the key. With the E-Lock system in place securing your electronics you will now have peace of mind to leave your boat unattended with your electronics safely secured from theft.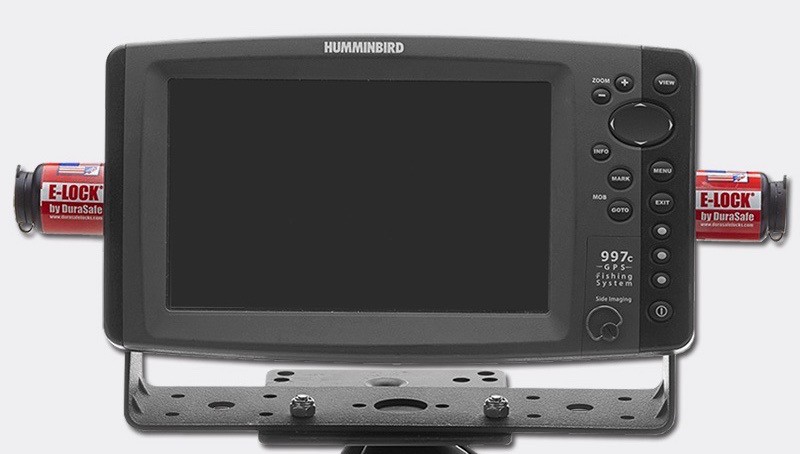 For more information or to order your E-Lock system today, check out DurasafeLocks.com.