When it comes to fly tying, the main component of the job is obviously the hook.
Hooks come in all shapes and sizes and all types of materials. There are a multitude of companies that sell hooks. Mustad, Tiemco, Daiichi and some of the more quality hooks that I like to use. Each one has it's own designs but at the end of the day, it is you the tier that must decide which one you prefer. I have come to my own conclusions with the brands I used based on probable breakage, shapes available, and of course…cost.
When tying a fly, knowing the proper terminology of the parts of a hook is important. Trust me, it can be a little confusing when you are first starting out and tiers are talking about the shank, the gape, etc. It doesn't take long, but with anything when it is new it can be confusing.
Below is a picture which outlines the parts that are crucial for proper fly tying.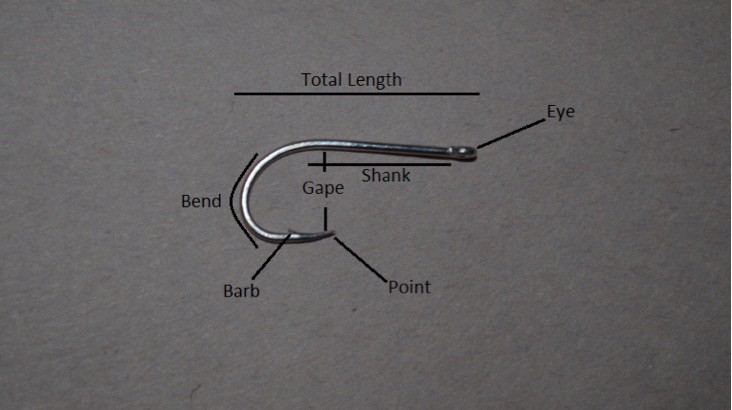 Generally, most of the tying occurs on the shank of the hook to the area right above the barb of the hook or to where the bend of the hook starts. Of course there are exceptions to every rule, but those will be covered on future articles.
Familiarize yourself with the parts and we'll continue on this journey of fly tying.
Don't crowd the eye!
Drew