To celebrate BC Family Fishing Weekend this year, BC Fishn, Mack's Lure and Pro-Cure Bait Scents are hosting a photo contest. The winner will win a prize pacj courtesy of BC Fishn, Mack's Lure & Pro- Cure Baits Scents….you don't want to miss this contest.
Here's how you enter for your chance to win:
1) Upload a picture of you and your family or friends fishing together anywhere in British Columbia onto the BC Fishn's Facebook Wall. Or you can email your picture to GoFish@BCFishn.com 
2) "LIKE" the BC Fishn Facebook Page.
3) Share this post with your Facebook friends.
4) Each picture that is uploaded onto the BC Fishn Facebook Wall will count as one entry into the contest. The picture must be posted by 5pm, June 23rd 2017.
We will be drawing the lucky winners on June 23rd 2017!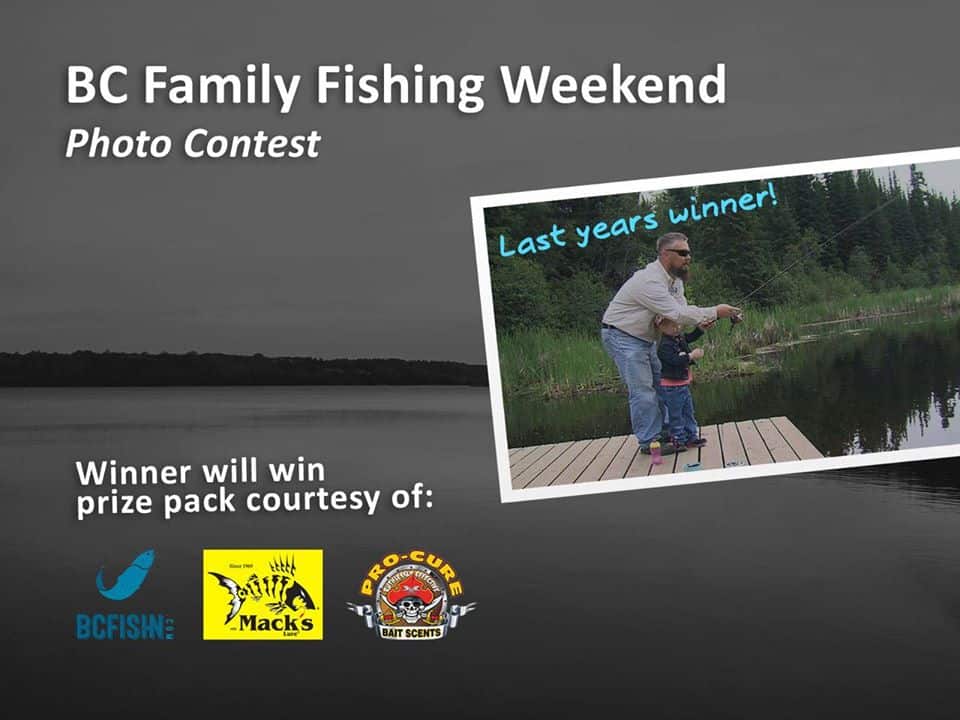 Contest Rules:
Anyone that submits a photo provides BC Fishn' the permission for their photo to be used on all social media channels. The person that submits the photo must receive permission from everyone in the photo that it can be shared on our social media. .
Any inappropriate photos will be removed from the contest immediately at BC Fishn's discretion.